From 2013 to 2014, new malware jumped over
71 percent
from
83M
to
142M.
What's worse is the speed at which this is occurring.
106 unknown malware
downloads were occurring per hour.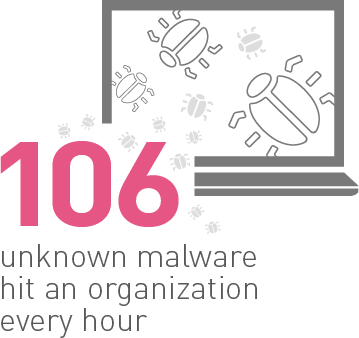 Not all sandboxes are created equal. Today's hackers devise attacks that evade traditional sandboxes. Advanced sandboxes take protection a step further by detecting and blocking malware at the CPU-level – before it deploys. With a plethora of new attack methods, understanding the difference between traditional and advanced sandboxing is critical to protecting your organization.This Whitepaper will help you:
Gain insight into protecting your network from both known and unknown threats.
Understand how hackers create attacks that evade detection by traditional solutions.
Determine what criteria to include when evaluating sandboxing products for your environment.