Comprehensive Threat Prevention for the Cloud
Transitioning from a static data center infrastructure to Amazon Web Services (AWS) can transform your organization's IT from an overhead cost into a business enabler. To fully embrace the advantages that AWS provides, organizations must also extend advanced security protections to their cloud environments to secure their data and workloads from cyber threats and sophisticated malware. Check Point vSEC provides comprehensive threat prevention and uniform security management across on-premises and hybrid cloud environments, all managed from a single console. Read the Tech Brief for a complete understanding of your organization's security posture on AWS utilizing Check Point vSEC.
---
Webinar On-Demand: Check Point vSEC: Comprehensive Threat Prevention Security for AWS
Advanced Security & Consolidated Management on AWS
Organizations transitioning to a cloud-based environment can face a new set of security risks and challenges that their legacy security approaches are unable to address. Join the AWS/Check Point webinar to learn:
How to seamlessly extend the same advanced security that protects your on-premises infrastructure to your AWS workloads
Best practices for identifying and preventing sophisticated cyber threats from reaching your cloud workloads
Real-world examples of how enterprises have secured their AWS assets with vSEC
---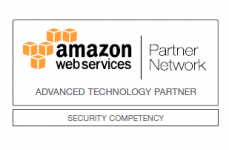 AWS Shared Responsibility Model: When deploying systems on the AWS Cloud, AWS helps by sharing the security responsibilities with you. AWS manages the security of the underlying infrastructure ("security of the cloud"), and it is your responsibility to secure anything you deploy on AWS ("security in the cloud").
Visit Check Point in AWS Marketplace
To learn more about how Check Point's vSEC provides advanced security protections for the cloud, download a free trial of vSEC in AWS Marketplace or contact your Check Point or AWS partner or sales representative.